Josh Allen and Stefon Diggs dominate late as Bills rally to beat Lions on Thanksgiving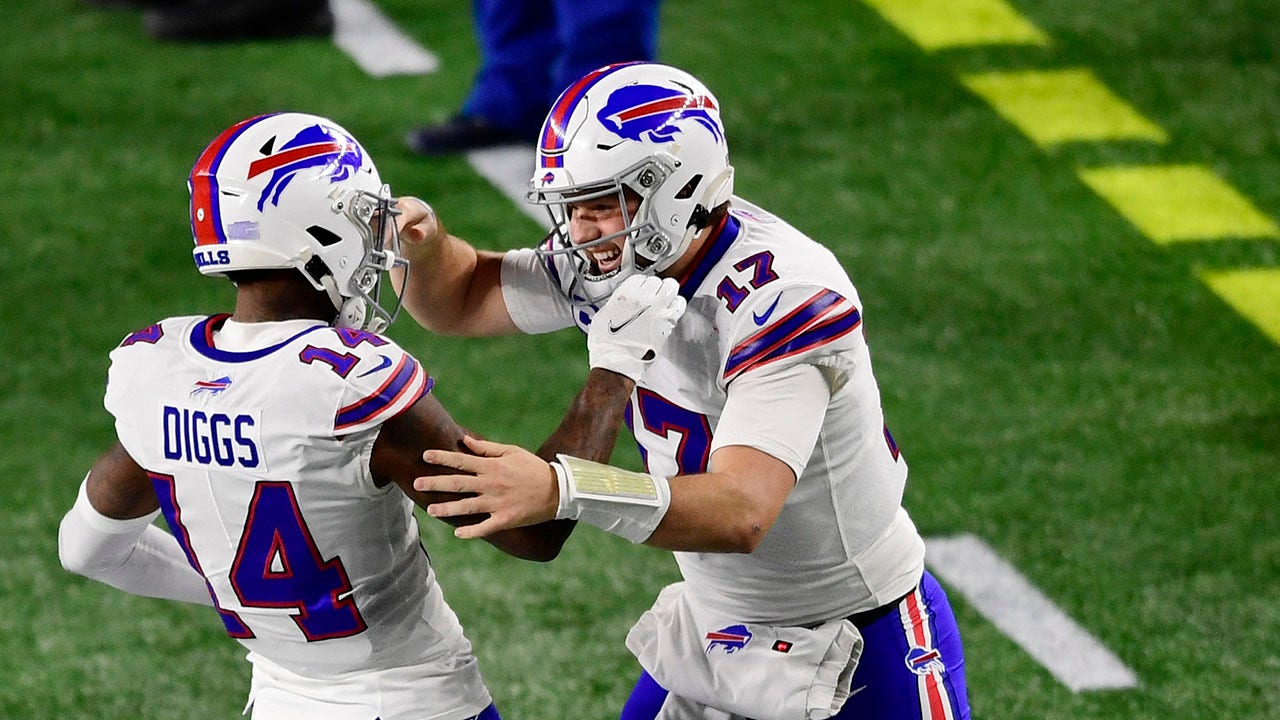 The Buffalo Bills were on the verge of a Thanksgiving upset, but they have Josh Allen and Stefon Diggs.
The dynamic duo continued to show their dominance late as they pulled back from a 28-25 victory over the Detroit Lions in the first Thanksgiving game of the day.
CLICK HERE FOR MORE SPORTS COVERAGE ON FOXNEWS.COM
Lions kicker Michael Badgley punched a 51-yard field goal to tie the game at 25 apiece. But there was just one problem: Allen still had 23 seconds left on the clock and three timeouts.
Allen's first play of the game-winning drive: a 36-yard dart to Diggs, who had 65 of his 77 receiving yards in the fourth quarter. That play put the Bills in field goal range quickly, and after Allen ran the ball over two more times to get a little closer, Tyler Bass drilled a 45-yard field goal to put the Bills up 28- 25 with two seconds to go.
The Lions' full-back sentence on the ensuing kickoff was unsuccessful.
However, the second half was not so easy for the Bills. After taking a 17-14 lead at the half, their first four drives of the second half ended in an interception or punt. However, they went up a level on their penultimate drive of the game, trailing 22-19, racking up a 14-play, 90-yard drive, ending in a 5-yard score by Diggs.
However, Bass' missed PAT kept him to just a six-point game, leaving Lions quarterback Jared Goff two minutes and 40 seconds to keep the game alive. He did just enough for Badgley to tie the game with his 51-yard shot, but the Lions defense simply had no answer for the mighty Bills.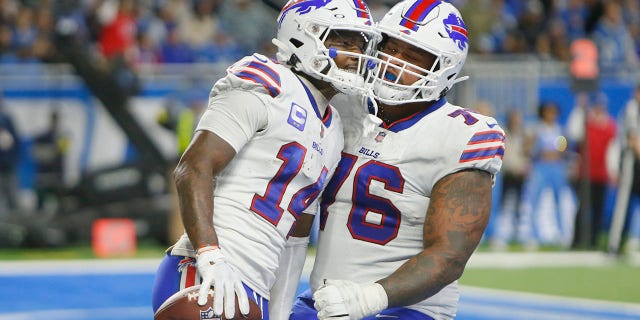 A PLAYER FROM EVERY NFL TEAM SHOULD BE THANKFUL FOR THIS THANKSGIVING
The underdog Lions got on the board first with running back Jamaal Williams' 13th touchdown of the season after a series of dozens of plays. Buffalo responded immediately, however, as Allen found wide receiver Isaiah McKenzie for a 19-yard score, tying the game.
After a fumble by Williams, the Bills responded with a rushing score by Allen, but after a 15-play drive, Amon-Ra St. Brown hauled in a one-yard touchdown run to tie the game at 14. B
Bass made a field goal to give Buffalo a 17-14 lead at the half.
Early in the quarter, Goff found DJ Chark to score, and D'Andre Swift ran him in for the successful two-point conversion, putting Detroit up 22-19. That's when the Bills had enough, scoring their last 10 points in their last two seasons.
However, the victory came at a cost, as Von Miller was taken to the locker room with a knee injury in the second quarter.
Allen passed for 253 yards, two touchdowns and one interception while completing 24 of his 42 passes, but he also rushed for 78 yards on 10 carries, one of which was a touchdown. McKenzie led Bills receivers with 98 receiving yards and caught six passes, including his own touchdown.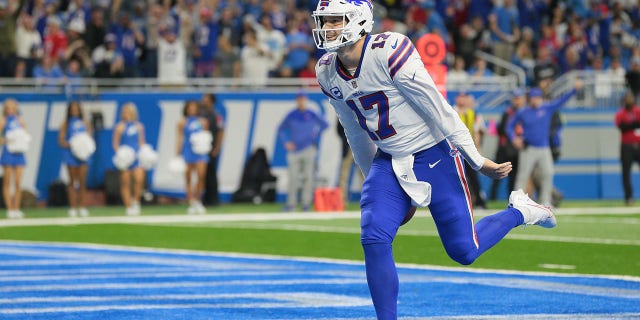 CLICK HERE TO GET THE FOX NEWS APP
St. Brown left despite the losing effort, setting game highs in receptions (nine) and receiving yards (122).
The Bills will visit New England to face the Patriots next Thursday night, while the Lions host the Jacksonville Jaguars in Week 13.